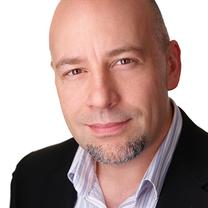 Michael Capps Ph.D.,

IEP Alumni Advisor since 2014
Advisor Bio
Dr. Michael Capps has been a game designer, executive producer, head writer, lead programmer and studio executive. Michael is best known for his decade as the President of Epic Games, makers of the mega-hit Gears of War and Infinity Blade franchises and the award-winning Unreal Engine.
 
Michael currently serves on the boards of the Academy of Interactive Arts and Sciences (AIAS), the Game Developers Conference (GDC), Remedy Entertainment in Finland, Sphero in Colorado, as well as a number of unannounced companies. Prior to entering the games industry, Michael served on the faculty of the Naval Postgraduate School, with a research focus of networked virtual reality and simulations.
 
Michael was recently featured as a digital warfare expert in the Military Channel's Combat Countdown series. He is currently featured as a technology futurist on the Science Channel's NASA Unexplained Files.