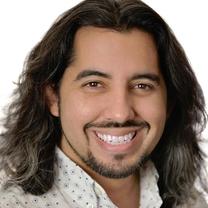 Brian Crecente

IEP Alumni Advisor since 2014
Advisor Bio
Brian Crecente is a veteran journalist of the video game industry.
He was a founding editor and news editor for Polygon, syndicated columnist in New York City, and former editor in chief of and writer for video gaming blog Kotaku,
His work has appeared in Playboy Magazine, Paste, Variety, Stuff, Wired, NPR and MSNBC, as well as several U.S. newspapers and publications in the UK and Portugal. He has also appeared on national TV and radio and has been quoted in newspapers both in the U.S. and abroad.

Crecente was named one of the 20 most influential people in the video game industry over the past 20 years by GamePro in 2009 and one of gaming's Top 50 journalists by Edge in 2006. He also sits as a judge on several national and international video game award panels and has moderated panels at UCLA, the Smithsonian and spoken at a number of conferences.

Crecente holds a Bachelor of Arts in Journalism and a Bachelor of Arts in English from the University of Maryland - College Park. Crecente lives in upstate New York with his wife and son.