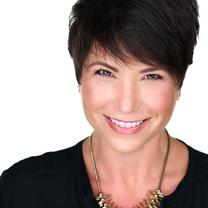 Carrie Dieterle

IEP Alumni Advisor since 2014
Advisor Bio
Carrie Dieterle, SPHR, is the Chief People Officer of Insomniac Games, Inc. – an independent game developer based in Burbank, California. Insomniac has garnered worldwide attention as the creator of the Spyro the Dragon, Ratchet & Clank and Resistance franchises. Carrie joined Insomniac in September 2003 to develop and formalize the human resources function within the studio as it grew from 65 to nearly 200 employees with two locations; the second opening in 2009 in Durham, North Carolina.

Carrie has implemented numerous programs to further develop Insomniac's structure and culture, helping the company receive recognition nine times in six years as one of the Best Small Companies to Work for in America, Great California Workplaces, Best Places to Work in LA, and Best Places to Work in the San Fernando Valley.

Carrie holds a master's degree in Human Resources Management as a past board member for PIHRA and ESHRA (Entertainment Software Human Resources Association). In 2009, The SFBJ awarded her the Human Resources Excellence in Innovation Award for her continual efforts to put Insomniac Games at the forefront of development studios.