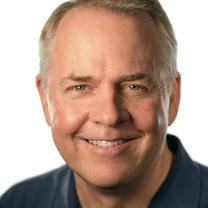 Chris Early

IEP Advisory Board Member since 2014
Advisor Bio
Chris joined Ubisoft's San Francisco office in 2010 as Vice President of Digital Publishing.
As Senior Vice President of Partnerships & Revenue, Early spearheads Ubisoft's business partnerships and Business Development teams, and leads Ubisoft's physical and digital game revenue efforts for the North, South and Central America territories.
Prior to Ubisoft, Chris was the General Manager for Windows Gaming Technology at Microsoft and development efforts designed to extend game experiences across multiple platforms and grow Microsoft's casual and core gaming audiences.
Chris was also Studio Manager for Microsoft Casual Games, overseeing the development of Xbox Live Arcade, the operation of MSN Games and Windows Live Messenger Games, and the internal casual game production studio, Carbonated Games.

Before joining Microsoft, Chris served as President and Chief Operating Officer of GameSpy and Executive Vice President and General Manager of Mplayer.