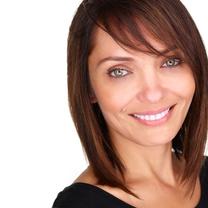 Andreea Enache-Thune

IEP Advisory Board Member since 2014
Advisor Bio
Andreea Enache-Thüne is presently the Head of Global Business Development and Strategy at Blind Squirrel Entertainment.
Previously, Andreea served as Senior Vice President of Marvel's gaming and digital business, overseeing licensing, business development, production, marketing and digital distribution efforts across most content, media and platforms. Under her leadership, the Marvel gaming business unit launched (in partnership with its licensees) some of the most notable Marvel titles, such as Avengers Alliance, LEGO Marvel Super Heroes or War of Heroes. Andreea was also responsible for the negotiation of a wide range of strategic digital partnerships, including Netflix, YouTube, Amazon, iTunes, Sony Playstation, Microsoft and Hulu.

Before joining Marvel, Andreea held licensing and business development positions at Sony Pictures Digital, Sony Online Entertainment (SOE), Namco and Konami.

Previous to her video game career, Andreea dedicated over 10 years to Journalism, serving print publications, as well as Radio and TV networks in Bucharest, Romania. Mrs. Enache-Thüne received a Diploma of Excellence from the Romanian Academy of Radio & TV and a B.A. in Linguistics and Foreign Languages from the University of Bucharest. She also graduated Magna Cum Laude from California State University of Northridge (CSUN) with a B.A. in Communication Studies.