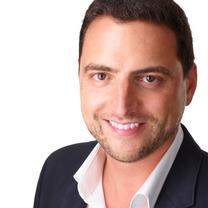 Jason Harris

IEP Alumni Advisor since 2014
Advisor Bio
Jason Harris is currently the Senior Director, Head of Corporate Strategy & Global Market Intelligence at Electronic Arts.
Previously, Jason served as Senior Director of Worldwide External Development at Electronic Arts overseeing a central team which supports EA game teams with art, animation, audio, cinematics, game development, and engineering external development (outsourcing) as well as manages EA's pool of external partners. Jason's team supports titles such as FIFA, Battlefield, Plants vs. Zombies, Need for Speed, Mass Effect, Dragon Age, UFC, NHL, The Sims, Star Wars, The Simpsons, and many more.
His group spearheaded the creation of a leading games industry event, The External Development Summit (XDS), held each year in Vancouver.
Before joining the games industry, Jason worked at Gartner, a large IT consulting/research company, where he advised global outsourcing companies such as HP, Accenture, Wipro, and Deloitte on go-to-market strategies, market forecasts, and market trends in emerging markets. He was responsible for building Gartner's coverage of Eastern Europe, South America, Africa, and the Middle East and was one of the most sought after Analysts for IT services coverage in these markets.
Prior to this he held a range of different roles at The Corporate Executive Board which included advising Chief Financial Officers and Chief Strategy Officers of Global 2000 companies as well as leading the development of CEB's digital services strategy and offerings.

Born and raised in England, his work has led him to live across the USA, Venezuela, Argentina, and Spain providing him with a solid understanding of global operations.