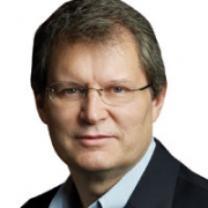 Michael Hogan

IEP Alumni Advisor since 2014
Advisor Bio
Michael Hogan has been Executive Vice President of Strategic Business & Brand Development at GameStop Corp. since 2012 where he is responsible for defining the future direction of the largest global retailer in interactive entertainment.

Previously Mr. Hogan served as Senior Vice President and Chief Marketing Officer of GameStop since joining in 2008.

Prior to GameStop, Michael served as a Principal with Strategic Frameworking, a strategic consulting firm and as Senior Vice President of Marketing at Dean Foods and as Vice President ofInternational Marketing at Frito-Lay.

Michael also serves on the Board of Directors of Feed the Children, a non-profit organization.

Michael has a Masters in Management from Northwestern University.