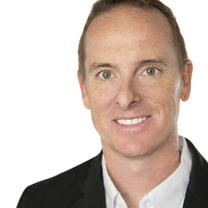 Chris Kramer

IEP Advisory Board Member since 2014
Advisor Bio
Chris Kramer is a senior marketing and corporate communications executive with two decades of experience working in the global intersection of technology and entertainment, strategically driving awareness and building brand perception amongst media and consumers alike.

Kramer has successfully launched companies, ideas and products, from start-ups to entertainment powerhouses, multi-million-dollar blockbusters to free-to-play casual entertainment, online worlds to mobile games, not to mention dozens of traditional boxed software products for multiple gaming systems. He has developed new approaches to communications, combining traditional elements of public relations and corporate communications with direct, one-to-one discussions and outreach to a passionate global consumer base around.

During the course of his career, he has worked with billion dollar IPs and brands including League of Legends, Star Wars, Resident Evil, Street Fighter, Metal Gear, Marvel, DC Comics, Sony, Microsoft and Disney. He has lead teams that range in size from 2 to 18, managing internal direct reports with agency support and leading client teams.

He has years of experience combining global communications and branding with divisions in Europe and Japan, as well as driving unified comprehensive, strategic plans for all territories.

A combination of media relations knowledge, editorial background and passion for entertainment and technology keeps him grounded in both the business and pop culture aspects of his job.