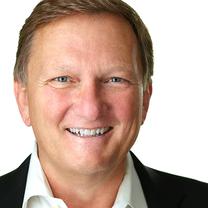 Bryan Neider

IEP Alumni Advisor since 2014
Advisor Bio
Bryan Neider is a veteran of the interactive entertainment industry. Currently he is the Chief Executive Officer of Community Gatepath, a non-profit organization that serves adults and children with special needs
Previously he was Senior Vice President within EA's Global Publishing and Marketing organization. In this role, he was responsible for a wide range of operations and global shared services at EA focused on initiatives designed to improve operating efficiency, product quality, business innovation and overall profitability.
Mr. Neider brings over 20 years of experience within EA having served in a variety of previous roles including managing EA's global business development efforts, managing EA Partners, corporate finance, CFO and COO for EA.com, CFO of Worldwide Studios and most recently as COO for EA's global development organization. Mr. Neider earned his BA Degree in History from Santa Clara University.
He is a member of the advisory board for the Leavey School of Business at Santa Clara University, was a founding board member of Santa Clara University's Center for Innovation and Entrepreneurship, and is also a member of the Board of Regents. Mr. Neider is also an advisory board member for the College of Business and Economics California State University, East Bay. In addition, he serves on the boards of three technology start-ups and he is an advisor to a venture capital fund in the Silicon Valley.