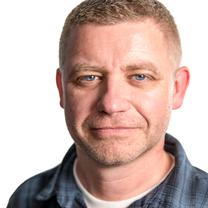 Jonathan Simpson-Bint

IEP Alumni Advisor since 2014
Advisor Bio
Jonathon runs revenue and some of the biggest partnerships at Twitch - the world's largest platform and community for the live streaming of games.

He joined the company in late 2011 and spent much of the next year evangelizing the companies SDK strategy to the games market, meeting both publishers and developers persuading them to build Twitch functionality directly in to their games. Today the +SDK program is a robust, multi platform part of Twitch's strategy and partners include Sony, Activision, Blizzard, Take Two and Electronic Arts as well as a plethora of indie publishers. In late 2012, Twitch was built directly in to the mammoth selling Call of Duty: Black Ops 2 as well as in to every EA game via Origin.

In 2013 Jonathon worked extensively with Microsoft and Sony to get Twitch built directly in to both the XBOX One and Playstation 4. Both hardware platforms launched with Twitch both built in and as a major media partner.

Prior to Twitch, Jonathon was the President of Future US and is a Co-Chair of the Game Marketing Summit.