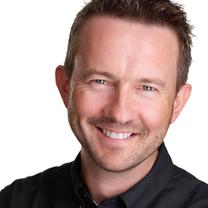 Karl Stewart

IEP Advisory Board Member since 2014
Advisor Bio
Karl Stewart is President / Partner for 1TwentyFour.

Previously, Karl has served with Petrol Advertising and Square-Enix Europe and North America.
A native of Ireland, Karl has lived in the US since 2005. During this time he has served as Creative Director & North American Director of Marketing for Eidos, during which time he shipped over 30 games, this included spearheading the launch of titles such as Batman: Arkham Asylum & Age of Conan.

Karl has over 20+ years of brand and marketing experience, across both the retail and entertainment sectors in Europe and North America. He has won major awards for brand and campaign development from the Chartered Institute of Marketing, in addition to a selection of GMS awards.

Karl is also a board member of BAFTA LA.