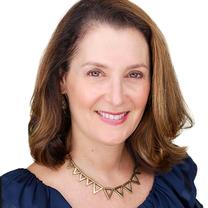 Patricia Vance

IEP Alumni Advisor since 2014
Advisor Bio
Patricia Vance was appointed president of the Entertainment Software Rating Board (ESRB) in 2002. In this role Ms. Vance is responsible for overseeing and enforcing the computer and video game industry's self-regulatory practices, which includes ensuring that video game consumers have effective tools with which to make educated purchase decisions. Amid the evolution of the video game industry and its expansion into new platforms such as mobile she has led the effort to gain adoption of ESRB ratings among mobile app providers, affording consumers a consistent and familiar standard for assessing the suitability of both video games and mobile apps for their children.

Before joining the ESRB, Ms. Vance spent 18 years at Disney/ABC, with responsibility for the development of a broad range of new media and market initiatives. As Senior Vice President, General Manager of the ABC Internet Group, she oversaw the operations and strategic development of ABC-branded news and entertainment related web sites, including ABCNEWS.com (a joint venture with Starwave/Infoseek), ABC.com, Oscar.com, Oprah.com (a partnership with Harpo Productions), ABC Online on AOL, Oprah Online on AOL, Mr. Showbiz (part of the ABC News joint venture with Starwave/Infoseek), and Disney's Family.com. While at ABC, Ms. Vance was also responsible for launching and/or managing several interactive entertainment and educational software publishing ventures (Creative Wonders, ABC Interactive, OT Sports, ABC News Interactive, ABC Wide World of Learning), the direct response marketing of ABC programming and ABC's in-flight entertainment business.

Prior to ABC, Ms. Vance was responsible for planning movie acquisitions for The Movie Channel. She has also held senior management positions with The Princeton Review as Executive Vice President & General Manager of Admissions Services, and before that as President and CEO of HalfthePlanet.com, an online resource network for people with disabilities.

Ms. Vance serves as a member of the Board of Directors for the Family Online Safety Institute as well as the Academy of Interactive Arts and Sciences. She was also appointed to the National Telecommunications and Information Administration's Online Safety and Technology Working Group (OSTWG), which was established by Congress to make recommendations on the protection of children on the Internet through education, labeling and parental control technology.