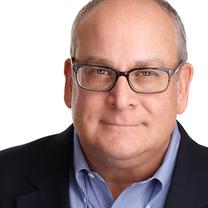 Mike Vorhaus

IEP Advisory Board Member since 2014
Advisor Bio
Mike Vorhaus, President of Magid Advisors, founded Frank N. Magid Associates' Internet practice in 1995 and Gaming practice in 2001. He provides research and strategic consultation to a number of major traditional media companies, as well as many of the leading Internet and gaming companies. He also leads Magid's practice advising investment firms on media and technology assets.

Mike has been a columnist in Ad Age and is quoted in the New York Times, the Wall Street Journal, the Los Angeles Times, Reuters, etc. regularly and has appeared on CNBC. Mike worked in transfer of technology and fundraising at Caltech, UC Berkeley, and UC Santa Barbara. Mike also worked in two White Houses and the U.S. Congress. Mike graduated cum laude in Psychology/Sociology with a B.S. from Wesleyan University in Connecticut.

Mr. Vorhaus has also consulted on a number of film projects such as You've Got Mail and The Matrix. In 2009 Mike appeared in the movie "Imagine That" starring Ed Murphy and is a member of the Screen Actors Guild.