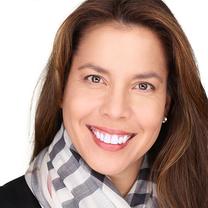 Careen Yapp

IEP Advisory Board Member since 2014
Advisor Bio
Careen is currently work in Stadia supporting Strategic Partnerships for the Games & Entertainment vertical.
Previously she was SVP of Global Business for Mixed Dimensions, a company specializing in the creation of highly detailed 3D printed characters and models of video games.
Prior to joining Mixed Dimensions, Yapp served as Vice President of Business Development at Gaikai, where she led the strategic direction and pursuit of new business development activities, including the acquisition of original and licensed properties. She also served in key business development and licensing roles at Konami, D3Publisher of America and THQ where she participated in the acquisition and development of high-profile brands from Nickelodeon, Disney, Cartoon Network, DreamWorks, Warner Bros., Fox, Marvel, Mattel, Microsoft and Lego.
Careen currently serves as a board member for the Entertainment Software Association (ESA) Foundation, Women in Games International and for the Game Connection Advisory Board, and has served as a board member for the Licensing Industry Merchandisers Association (LIMA).