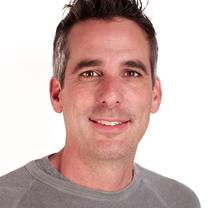 Chris Younger

IEP Alumni Advisor since 2014
Advisor Bio
Chris Younger offers more than 18 years of experience developing clients that require marketing and advertising support.

As a Principal of Ayzenberg Group, Chris' oversees account management, strategic planning and business development groups in bringing to bear the agency's advertising disciplines in developing comprehensive integrated campaigns.

Prior to joining Ayzenberg, he was with Hamagami/Carroll, Inc. an awarding-winning consumer and corporate brand firm and Creative Solutions Group (CSG), a global consumer marketing agency where he developed and managed campaigns for clients such as Amgen, Disney, Coca-Cola, Lego Inc., Sony Pictures Entertainment and Universal Studios.

Chris graduated from The Ohio State University with a Bachelor of Arts in Communications.